Benefit Transcends Expectations
NOVEMBER 25, 2016
by BMINT STAFF
When an ad-hoc consortium of Boston-area musicians teamed up for a November 12th concert to benefit victims of Syria's brutal civil war [see BMInt's feature here], they were hoping to do at least as well as the similar event held last year. Rather, the emotion-laden reprise raised four times as much.
On Thanksgiving Day, Joel Cohen of Camerata Mediterranea, the concert's organizing institution, announced that the Brookline performance, given before a capacity audience at the United Parish Church, had netted $12,562 for Doctors Without Borders relief effort in Syria. "That's an astonishingly good result," commented Cohen. "We were happy to be all together and to make some good music for a warmly receptive audience, on the heels of a stressful election season. But it's also heartening to be able to send such a good-sized contribution overseas."
The "Song for Syria" concert heavily slanted toward early-music/vocal music genres, with contributions from well-known groups: Blue Heron, the Boston Camerata, Lorelei Ensemble, and also a specially formed wind band calling itself Consort for Hope. The latter part of the program had a decidedly Middle Eastern tinge, as the DooZhen choir and its leader-soloist Nizar Fares performed two songs in Arabic evoking the recent civil war in Lebanon. An especially convivial moment was the collective performance of a lively Sephardic-Jewish wedding song, including dancing and ululations, by an impromptu coalition of American, French, Colombian, and Lebanese women. "Those are the kinds of moments I dream about," remarked Cohen.
Nizar Fares, who left for Iraq on a humanitarian mission the day after the concert, and who returned to the Boston area only days ago, was equally enthusiastic. "On Thanksgiving day, I grab the opportunity to thank God with you and for you. Until we meet again, let us cherish freedom, spread love and do Music!" he wrote in a congratulatory email to the cast.
Camerata Mediterranea seeks adherents and supporters for future educational, musical, and humanitarian activities. Those interested are invited to write to Project Coordinator Yasmina Kamal [here] for further information.
---
Boston Musicians Support Syrian Refugees With Songs Of Wandering
Some of the top classical musicians in Boston are getting together for a night of music. The artists are diverse, but the theme of the music will be singular: wandering, the journey of those who've had to leave their home.
The Saturday night event in Brookline, "A Song for Syria," is a benefit concert for Doctors Without Borders. The journey is that of the refugees who've had to leave their homes across Syria, which remains ravaged by war. Syrians are joined by many others in that struggle to find a safe place to restart their lives.
Joel Cohen, from Camerata Mediterranea/Boston Camerata and an organizer of the intercultural concert, joined WBUR's All Things Considered.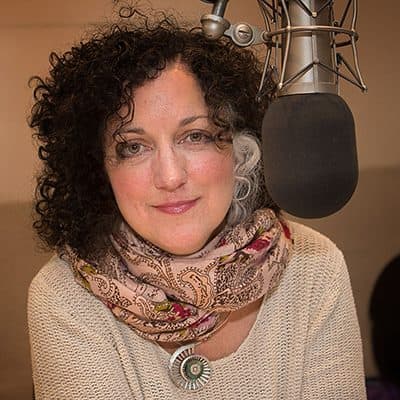 Lisa Mullins Host, All Things Considered
Lisa Mullins is the voice of WBUR's All Things Considered. She anchors the program, conducts interviews and reports from the field.
---
Musicians Attempt Relief
NOVEMBER 11, 2016
by BMINT STAFF
An array of classical musicians from the Boston area will be offering a free concert to benefit Syrian humanitarian work on November 12th at 8pm at the United Parish Church Brookline, 210 Harvard Street. "A Song for Syria" will bring together six well-known ensembles under the same roof to raise awareness and provide funding for the many people affected by the crisis in that part of the Mideast.
"We'll use our voices and our instruments to sing for peace," says concert organizer and Camerata Mediterranea director Joel Cohen, "and to bring at least a measure of relief to those in that area who are suffering greatly."
"This will be a nonpartisan, nonsectarian concert, with all funds raised going to Doctors Without Borders, which is doing great work in that region," adds Lebanese singer and musicologist Nizar Fares, one of the participants. "It will also, we hope, be a beautiful listening experience."
Collaborating musicians will include members of local ensembles Blue Heron, Boston Camerata, the Consort of Hope, the DooZhen Arabic Choir, the Lorelei Ensemble, and the United Parish Choir. The music will range over the centuries, from the Middle Ages to the Middle East. The sponsoring organizations are Camerata Mediterranea, which organized a similar successful event in 2015, and the United Parish Church in Brookline. Seating will be unreserved, first come / first served, and donations will be requested.
"A Song for Syria" is part of a weekend of performances on behalf of civilians in Syria, also including "Boston Songs for Syria" on Sunday November 13th at 3pm in Old South Church with music by Ilene Stahl and Klezperanto, and the Layaali Arabic Music Ensemble raising funds for the Syrian American Medical Society.
The complete program is HERE.
MUSICIANS FOR HOPE
Blue Heron
Martin Near, countertenor, Jason McStoots, tenor, Scott Metcalfe, vielle & harp
The Boston Camerata
Anne Azéma, Dan Hershey, Clare McNamara, Emily Marvosh, Camila Parias, Deborah Rentz-Moore, Donald Wilkinson, voices
Consort for Hope
Nathaniel Cox, cornetto; Liza Malamut, Motoaki Kashino, Mack Ramsey, sackbut
DooZhen Choir
Lorelei Ensemble
Sonja Tengblad, soprano; Sophie Michaux,mezzo-soprano; Christina English, mezzo-soprano; Clare McNamara, mezzo-soprano; Emily Marvosh, alto; Stephanie Kacoyanis, alto
The United Parish Choir, Susan Deselms, director
Camerata Mediterranea, Joel Cohen, Artistic Director, Yasmina Kamal, Project Coordinator
PERFORMERS
Blue Heron, directed by Scott Metcalfe, has been acclaimed by the Boston Globe as "one of the Boston music community's indispensables" and hailed by Alex Ross in theNew Yorker for the "expressive intensity" of their interpretations. The ensemble presents a concert series in Cambridge, has appeared across the country, and has released six CDs, with a seventh due out next year. Its latest undertaking is a longterm project to perform the complete works of Johannes Ockeghem, entitled Ockeghem@600.
Currently celebrating its 62nd anniversary, the Boston Camerata ranks among the world's oldest and most eminent early-music ensembles. Founded in 1954, Camerata has been under the direction of French-born singer and scholar Anne Azéma since 2008. Camerata's repertoires span centuries, with focus on the European Middle Ages, the intersection of Eastern and Western musical cultures, and the music of the New World. Many of Anne Azéma's recent productions involve theater, movement, and storytelling. Camerata travel extensively; international tours during 2016 have brought the company to Brazil, France, and Germany. Camerata's numerous distinctions include important foundation grants, critics' awards, and the Grand Prix du Disque.
The Consort for Hope (Liza Malamut, coordinator) is a specially constituted association of virtuoso wind players, each one a renowned specialist on an early-brass instrument (cornet and sackbut) from the Renaissance. They will be performing works on their own and in association with singers of the Camerata.
DooZhen Arabic Choir (Nizar Fares, director) is an ensemble of singers from the Lawrence-Lowell area performing primarily in the Arabic language, presenting repertoire from the sacred and secular traditions of the Near East. Fares is well-known for his area performances as a singer before church congregations of many denominations, and is also a regular visitor to Lebanon and Syria, where he regularly performs relief work. He is currently preparing a book on vocal orientation in the musics of Egypt, Syria, Lebanon, and Iraq.
Lorelei Ensemble (Beth Willer, artistic director) is a vocal ensemble comprising nine women whose expertise ranges from early to contemporary repertoire and whose rich and diverse vocal palette defines the ensemble's consistent delivery of "exact, smooth, and stylish" programming. Committed to the expansion of repertoire for women's voices, Lorelei has commissioned and premiered over 50 works while exposing and reinventing early works of the Medieval, Renaissance, and Baroque. Driven by their mission to advance and enrich women's vocal repertoire through collaboration, Lorelei works with composers to create new works that reveal the extraordinary flexibility and strength of the human voice.
PRESENTERS
Camerata Mediterranea, (Joel Cohen, director; Yasmina Kamal, project coordinator) is a nonprofit intercultural institute of musical exchanges. With homes in both France and the United States, Camerata Mediterranea devotes itself to research, dialogue, and pedagogy involving the  musical civilizations of the Mediterranean basin, Christian, Jewish, and Muslim. It aims to revive the value of forgotten interactions. It intends to reestablish a dialogue, at once artistic, intellectual and human, among civilizations. Recent American activities include lecture-seminars and performances at Boston and Wellesley Colleges and a 2015 benefit concert for Syrian refugees at Harvard University's Memorial Church. Camerata Mediterranea seeks active volunteer participants and donors for future projects in the New England area.
The United Parish in Brookline is the 1970 merger of three Brookline Protestant churches, the Harvard Church (United Church of Christ, UCC), St Mark's Methodist Church, and the American Baptist Church, in a bold and joyful experiment in ecumenical unity to honor God and those in need. Today the United Parish continues to be a vibrant, welcoming, diverse community from a variety of traditions seeking to grow spiritually and to serve the world. In 2008, UPB began conversations with Syrian-American composer Kareem Roustom to commission a new work for the church, and three years later the UP adult choir joined forces with Coro Allegro to perform the critically acclaimed premiere of Roustom's The Son of Man, based on Khalil Gibran's Jesus, the Son of Man. United Parish Brookline is honored to support this concert to offer comfort to the Syrian community in Boston.
---
Boston Musicians Play for Hope
NOVEMBER 2, 2015
by BMINT STAFF
Some distinguished performers joined together in "Journey Towards a Home" last Friday at Harvard's Memorial Church in a benefit for Syrian and Iraqi refugees, setting an important precedent; according to WQXR, the event was the first of its kind to be held in the United States. BMInt's preview is here.
Yasmina Kamal, the North American coordinator of Camerata Mediterranea, tells the Intelligencer that the concert was a resounding success. "Raising over $3500 for refugee relief with an ad-hoc volunteer team and in a very short times was a significant accomplishment. Beyond that, the event generated a sense of purpose among those involved, a result both comforting and energizing in the face of such dire crisis."
She goes on, "The mission of Camerata Mediterranea, which co-produced the event with the Harvard University church, is to create exchanges and improve understanding among Euro / American and Eastern / Middle Eastern civilizations and cultures via music, and that is exactly what the concert did. Not only did attendees get the chance to enjoy beautiful musics while supporting a worthy cause; as Artistic Director Joel Cohen put it, there was truly "some sort of musical discovery for just about everybody in the room." The diverse roster of performers represented a true cross-section of musical cultures, of the various nations that have been touched or concerned, near and far, by this crisis. Regardless of personal experiences, everyone was moved by the yearning ney, the pensive oud, the hopeful santouri.
'The camaraderie in the room was almost palpable, culminating in a standing ovation and an encore to loud cheers of support. Tears were shed, donations generously made, and calls heard to renew this spirit of common humanity through similar events.
'Participating ensembles included the Boston Camerata, the Harvard Choral Scholars, Blue Heron, Dünya, Les Fleurs des Caraïbes, as well as distinguished soloists from Greece, Syria, and Morocco. Many of the pieces from the musical traditions had to do with pilgrimage, wandering, and exile. Some, however, like the Judeao-Spanish "La Rosa Enfloresce" from Istambul, with Camerata's Anne Azéma and Dünya's Mehmet Sanlikol as soloists, or the Afro-Mexican guaracha "Convidando esta la Noche," featuring soprano Camila Paris and Les Fleurs, contributed welcome accents of joy and hope. At concert's end, Cohen led the combined musical forces in a powerful, determined shapenote song from the Sacred Harp, "Weeping Pilgrim." The audience sang along with the musicians on the refrain: "I move slowly on … I'm bound for Canaan's land."
'Talks are under way about presenting this program in other important urban areas, and again in Boston.'
To donate and contribute to vital relief efforts by the White Helmets, the Syrian American Medical Society, MercyCorps, and the American Friends Service Committee, please click here and In the Comments / Other Designation field, enter Syrian / Iraqi Refugee Relief Concert. Funds are distributed impartially by Mem Church.
For more information about Camerata Mediterranea and its intercultural efforts, visit www.medmusique.org. Contact kamal@simmons.edu with questions, thoughts and ideas. The organization, incorporated as a nonprofit in Massachusetts, is actively seeking new members and donors to help with future projects.
---
Musicians Caring for the Displaced
OCTOBER 17, 2015
by BMINT STAFF
Boston-area musicians from American, Caribbean, Western European, Greek, Turkish, Syrian, and Lebanese traditions will gather to sing and play for victims of the current crisis in Syria and Iraq at Harvard's Memorial Church at 8:00 pm on October 23rd at Harvard's Memorial Church. For  the benefit "Journey Towards A Home: Boston Musicians Perform for Syrian and Iraqi Refugee Relief," freewill donations will be requested, administered by the Memorial Church and distributed among accredited charities.
BMInt: Joel, the last time we featured your Camerata Mediterranea in these columns you were hosting a musicological colloquium on Sephardic music [BMInt article here]. And now you are producing a benefit concert at Harvard, "Journey Towards a Home," for what must be, mostly, Muslim refugees. Are you veering in different directions? And if not, what's the connection?
Joel Cohen: We're not veering in the least; it's all of a piece. The mission of Camerata Mediterranea is to create exchanges and to improve understanding among "Euro/American" and "Eastern/Middle Eastern" civilizations and cultures via the art of music. When we sat around a table on Beacon Hill a few years ago to discuss, calmly and amicably, the ins and outs of Judeo-Spanish music in the Arab and Ottoman worlds, we had the incredible good fortune to be in a somewhat less violent and destructive time than the present one. The institute's goals haven't altered, but the means of implementing them will evolve as the needs change.
So it's not a colloquium this time. Are you aiming nonetheless for a small audience of specialists?
Hopefully, not at all. We'd like to see hundreds of faces at Harvard Memorial Church on Friday.
There will be several score topnotch musicians singing and playing their hearts out, in an incredible variety of musical styles, American, Latino-Caribbean, European, Lebanese-Syrian, Turkish, and Greek, all for a vitally important humanitarian cause. Admission to this all-star event will be (hold your breath) free.
So audience members then go home with exactly as much money as when they came in?
Not exactly. There will be a freewill offering, and we hope that, moved by the urgency of the moment, people will give very generously, each one according to his or her means. The funds will be administered by Memorial Church and will go to accredited charities, all of them vetted for their honesty and rigor, all working to help Syrian and Iraqi victims of the current crisis.
This concert will be about two things: music of the various nations that have been touched or concerned, near and far, by this crisis and help for other fellow humans who are in distress, and who need a hand right now. There is no confessional or sectarian or political agenda.
So how do you go about lining up good musicians, from all these different traditions and backgrounds, on such short notice?
Well, I have an ancient computer program on my laptop called Address Book. Its technology hasn't been updated since about 1492. But it contains information that is more precious than diamonds and rubies, that is to say, the whereabouts of so many wonderful performers, colleagues and collaborators, whom I have come to know over years of concertizing and recording. It took half a day to make the phone calls, but the 30 years prior to build up the list. One of the evening's top performers was my student at Brandeis about 40 years ago. Another superb musician is someone I learned about two weeks ago. He came on board because a trusted mutual friend said "you've got to get so-and-so for this event." And so on, with every kind of personal and professional history in between. Did I mention that this is a free concert?
The project was also very fortunate to receive, almost instantaneously, the support of Harvard Memorial Church and its choirmaster, Edward Jones. Both Boston Camerata director Anne Azéma and I have worked very often with Harvard, just about always with pleasure. But this will be the most important such collaboration to date.
Some names, please.
There will be the Choral Scholars of Harvard, of course. Then, from the Boston early music milieu, Blue Heron and the Boston Camerata. Moving offshore just a bit, you'll see and hear the group that made such a big hit at Boston Camerata's Nueva España concert a few days ago, Les Fleurs des Caraïbes. Mehmet Sanlikol and his Dünya ensemble will be bringing along some friends from the Istambul conservatory. There will be Greek music from the island of Lesbos, where so many displaced people have taken temporary refuge. And there will be a selection of Lebanese and Syrian songs by the DooZhen Music Academy, led by Nizar Fares, who will also talk to us, briefly, about the work he has been doing as a volunteer in the refugee camps over there. These musicians represent not only a large cross-section of the world's musical cultures, but also the marvelous variety and richness of our local music scene.
Any concluding observations?
It's free. Oh, I said that. As you see, there will be some sort of musical discovery for just about everybody in the room; bring your open minds and ears, and your generous hearts. Need more info? Please contact kamal@simmons.edu.
Joel Cohen is founder and director of Camerata Mediterranea, and director emeritus of The Boston Camerata. He is a recipient of the Grand Prix du Disque, the Edison Prize (Netherlands), the Early Music America Lifetime Achievement Award, and the Georges Longy Award. He is an Officer of the Order of Arts and Letters of the French Republic.
---
EUROPEAN HERITAGE DAYS
The stones of the Abbey resound with medieval song

Le Midi Libre (Montpellier), September 2010
Translated from french
At the summit of medieval lyrical art, the European heritage days of September 18th and 19th were an opportunity, for more than two hundred people, to plunge into the history of religion and love in the Middle Ages, thanks to four exceptional presentations by Camerata Mediterranea. The itinerary, led by Joel Cohen and Anne Azéma, went forth from Spain into the heart of the Middle East: from devotion to the Virgin, in the Koran in the Gospels, right up to the brazen audacity of medieval women singing out their passionate desires.
The abbey church and the auditorium provided the acoustical setting for these unforgettable vocal and instrumental performances.
Meeting place for lovers of the Occitan language, supported by the Regional Council, the Regional Department of Cultural Affairs (DRAV) and the municipality, the musical and humanistic project of the Camerata Mediterranea will continue, this year, in the indescribable emotion flowing from the voices and instruments of this group, in residence in Saint-Guilhem-le-Désert.
In the Abbey of Gellone, Camerata Mediterranea, in residence in Saint-Guilhem, offers concert-conferences, at 4:00pm, on Arabo-Andalusian and Sephardic music, and at 6:45pm, on the Virgin across the Mediterranean and female desire in Occitan music: Anne Azéma is the much anticipated interpreter. This program will allow for bigger plans: in 2011 a symposium around the most ancient recorded Sephardic music, as well as a mini festival of heroic singing on the legends of Alexander the Great and his epic story. An architectural heritage, sounds forth its true resonance, as it rediscovers the voices for which it was originally intended.
---
MUSIC OF THE MEDITERRANEAN WORLD COLLOQUIUM
A Standing Ovation

Le Midi Libre (Montpellier), June 2009
Translated from french
The day before yesterday, at the close of the inauguration of the Museum of the abbey of Saint-Guilhem-le-Désert, and enthused by the music offered by the members of the Camerata Mediterranea and orchestra Abdelkim Rare of Fès , the public rose to give a standing ovation. The Cantigas of Santa Maria blended Christian, Arabic and Jewish music, as in the court of Alphonse le Sage in the thirteenth century. Joël Cohen insists on the importance of bringing to life that which connects us, rather than "to obsess upon what divides us" and he dedicated [the Hebrew prayer] Ahot Ketana, "the small sister", to Neda [Soltan], who was killed in Tehran.
In four segments, the musicians alternated between cantigas and noubats, played by all participants. For in this unique era where the King had with him thirteen Christian musicians, and just as many of Muslims and of Jews, creativity was shared. The mother of God [in one of the Cantigas] is also a single and abandoned Virgin, closer to the Koran than to the Gospels; she is a worker of miracles.
The simple melody composed by King Alphonse, in which he creates a tableau of his life, is extremely touching. Mehmet Sanlikol performs passionately, and Equidad Barès very expressively. Anne Azéma always possesses the delicacy and the nuance that have made her the "lady" of Saint-Guilhem. All sing in varied vocal colors: Aziz Alami, indispensable on the tar, Suzanne Ansorg, who contributes the grace of the vièle, Joël Cohen, who accompanies on the lute, and Mohamed Briouel, the successor of Abdelkim Raïs. [In one Cantiga,,] one imagines Simon welcoming to the temple the son of God before he dies; [in another] the faithful monk celebrating the five letters of the name of Maria, transformed into roses…
The instrumentation was enriched by the zurna (shawm) and by a chiffonie (small vielle). The public, music in hand, sang the Cantiga 100 Santa Maria, in an atmosphere of jubilation. The concert of the day before, and also the colloquium, were each a great success. The Mediterranean reunites, to go further.
Michele Fizain
---
The Most Beautiful of Demonstrations

Frederic Muñoz [Facebook], June 2009
On the occasion of the inauguration of the museum of the abbey of Saint Guilhem le Desert and the symposium of Camerata Mediterranea, I had the pleasure to hear the closing concert devoted to the cantigas of Santa Maria. Wonderful evening in the unique framework of the abbey church of Saint Guilhem, of pure Languedoc Roman style. Music appropriate to the place, accoustically suited to the scale of this repertoire. Music of the court of Alfonso el Sabio, king of Castille in the XIII° century, reuniting Christians, Muslims and Arabs. Thanks to the carefullly thought-out program, various musicians of these various horizons were brought together for our pleasure. As Joël Cohen insists, it is time to focus on what reunites all humans, rather than to focus, as is too often the case, on what separates us! Thank you for this simple and nevertheless serious guidance. The music here tonight was the most beautiful of demonstrations.
What also struck me at the time of this concert was jubilation, the sincere joy of the singers and instrumentalists, communicated for the public: smiles, laughs exchanged, happiness in making and sharing the music, as is the wish of all artists. And the repertoire of the Blessed Saint Mary BMV is always phenomenal and a gold mine.
Bravo to everyone and thank you for giving us so much happiness.
FREDERIC MUNOZ
Frédéric Muñoz is the head of Historical Society of the Abbey of Saint Guilhem le Desert (Hérault)
---
Break(ing) Down the Barriers

Le Midi Libre (Montpellier), June 2009
The Camerata has Gellone in its heart, and she has reserved her response. At present, it is sure: Christine Albanel will not come to the inauguration of the museum of the cloister of the abbey of Gellone, Friday and Saturday. Altered ministerial obligations. As for the new Minister of Culture, his presence does not seem very probable. A question of working in busy times.
Joël Cohen, director of Camerata Mediterranea, regrets it: "At one time, we were neighbors in the Lubéron and spoke a lot of music". Nothing seems more normal when one knows the journey of this fine American virtuoso, specialist of the repertoires of medieval and ancient music. As a child, he bathed in solfège: his mother was a pianist, his uncle sings to the synagogue of Petrograd. "In the 70s, I studied at Paris with Nadia Boulanger, musician and famous teacher."
It was immersion in a culture that he cherishes, and that reciprocates his affection. "They decorated me in France well before the United States. This is an open country, that respects artists. And then, I married a Frenchwoman, the soprano Anne Azéma, who has succeeded me as director of the Boston Camerata." Joël Cohen held this office for 39 years.
In 1989, he created Camerata Mediterranea. [The organization] is concerned, as is her older sibling of Boston, with the research and connections between scholars and artists. A mission saluted by the public throughout the world and by many prizes. "[Camerata Mediterranea?s] work concerns Eastern and Western early music, the dialog between countries and cultures that appear different but that have so many similarities. It is necessary to break down the barriers". The message of the Camerata is musical and humanist: "To know, to exchange, is to learn to be tolerant".
[Camerata Mediterranea] is a regular at Saint-Guilhem, whose history and heritage correspond well to [the Mediterranea's] spirit . It will coordinate concerts and lectures during these two inaugural days. And it contributed financially to event. And it may well be that the collaboration will continue. Every two years. In the heart of Gellone.
P. Guipponi
---
Of Wonderful Moments

Marie Jacqueline Lauriau, June 2009
Translated from french
Having appreciated the work of The Boston Camerata for a long time, we followed the birth of the project of the Camerata Mediterranea that today asserts itself in this musical collaboration here with life and warmth during the first historic and musical days of the June 26th and 27th colloquium in the wonderful framework of the abbey of Gellone in Saint-Guilhem-le-Desert.
We are simple listeners liking the music, the song. And this was a true discovery for us, at the time of the two concerts given on June 26 and June 27 during the symposium. If world-wide and recognized specialists were present to transmit to us their passion and their enthusiasm towards the medieval music that conceals again and always many mysteries, it was with such modest generosity that our curiosity quickly transformed itself into interest and pleasure in these sonorous and various worlds around the Mediterranean, but also so close in their purpose and their end.
There were wonderful musical moments thanks to Joel Chen, Anne Azema and the musicians and singers that surrounded them. The town of Saint Guilhem is also a so beautiful place; such a jewel, and animated by a very likable and dynamic mayor.
Bravo and we all hope that we will be able to relive similar moments of happiness and exchanges next year.